I know what you might be thinking: "Déjà vu!" Yes, and no. Caprese alle nocciole is a variation of the original caprese, which is made with almonds. But the method is slightly different and the taste changes dramatically with the substitution of the almonds with the awesome, legendary hazelnuts. Yep. I have a deep love for these nuts.
I am crazy in love with gelato alla nocciola, which was and still is the flavour I choose to have at the bottom of my ice cream cone (so that I can enjoy it with the crunchiness of the cone at the end). This is a big deal in Napoli when you ask for your two or three flavours. There is a strict hierarchy! I am not a coffee drinker (sacrilege!), but I will happily have one that is heavily nocciola-flavoured. Needless to say, like 98% of the Italian population, I have an addiction to nutella. You will, in fact, find many recipes of Italian cakes that include large amounts of it. You get the picture…
But if there is one thing that has always, always driven me insane it is the caprese alle nocciole that my zia Carla has been making since I was a little girl. There is something absolutely perfect in the marriage of dark chocolate and hazelnuts. She knows I am very fond of this cake and even now I am a little bit older, she still makes it every time we go back to Naples. She knows how fond I am of it and I feel so loved and looked after every time she makes it for me.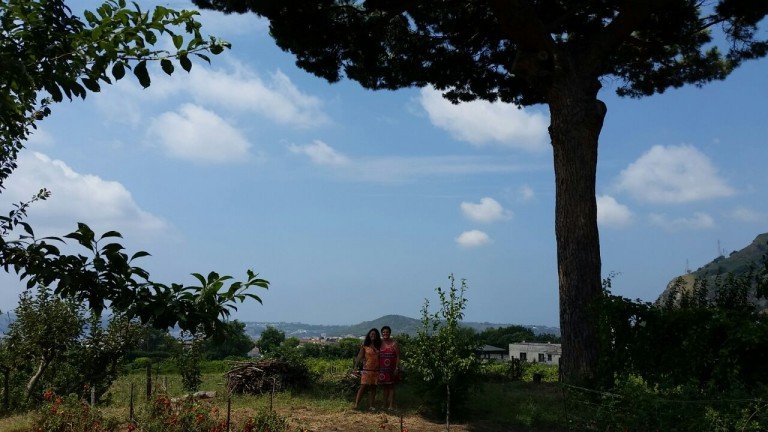 Last June, after my dad passed away, she cooked for me and my mum every day while I was there. But she was not just cooking because we were not in the mood to make food ourselves. She was making all my favourite dishes: the most delicious food. It was her way to take care of me. "While she is here, I am going to spoil her as much as I can," she said to my mum when my mum told her she didn't have to… And I have a feeling that cooking was therapeutic for her, too, which I understand well, as cooking helped me hugely during George's illness.
There is so much love behind a dish prepared to nurse, cuddle, surprise and spoil those we love. I keep saying this, and every time I look back to those days, I can say that I felt so very much loved during one of the most difficult periods of my life.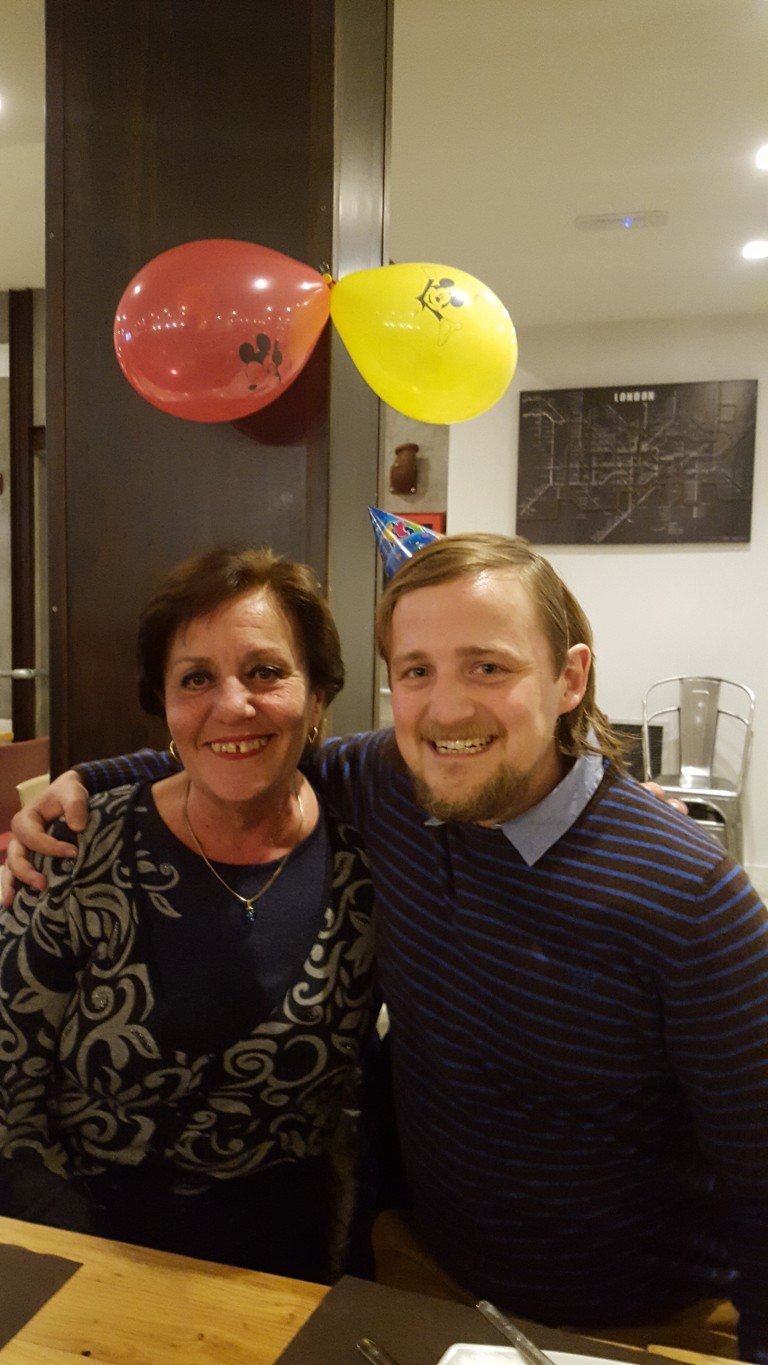 But back to caprese alle nocciole. For me it will always be the cake my aunt makes for me whenever I go back, but it is also a cake that I love making because it is easy and quick to prepare and the taste is to die for. A treat for that special person who needs a "cuddle" or a perfect dessert for a fancy dinner party: caprese alla nocciole is the ideal treat for everyone!
Ingredients for caprese alle nocciole
Serves 8-10
300g hazelnuts, already peeled
200g cooking dark chocolate (at least 70%)
200g unsalted butter
5 medium-sized eggs
200g caster sugar
half a teaspoon of vanilla essence
OPTIONAL: 3 tablespoons of sifted flour (all-purpose) (to give it more body)
Extra
icing sugar for dusting
a cube of butter and a tablespoon of flour for lining a flan tin of 23.5 cm diameter
Method
The video below will guide you through each step.

If you feel you need more detailed information (or you can't bear the thought of seeing me on the video:-P), you can read the steps below:-D
In a mixer, reduce the hazelnuts to fine crumbs (but leaving some texture). Set aside.
Chop the butter and chocolate. Place in a heatproof bowl. Boil some water. Pour it into a medium-sized saucepan. Place the bowl containing the butter and chocolate on top of the pan. Cook gently on low heat, stirring occasionally, until all the chocolate and butter are well melted.
Preheat the oven to 180°C (160°C fan).
Move the heatproof bowl away from the pan. Transfer to the mixture to another bowl and let cool.
Meanwhile, in a mixing bowl add the eggs, the vanilla essence and the sugar. Mix well until everything is well incorporated. You can use a mixer (the faster option) or a hand whisk.
When the chocolate and butter mixture has cooled down, add the ground hazelnuts and mix well to incorporate them evenly.
Add the egg and sugar mixture and mix well until everything is well incorporated.
Sift the flour and add it gradually until it is all well incorporated.
Line the flan tin with butter and flour.
Pour the content into the tin and distribute evenly with a spatula.
Place in the oven for at least 20 minutes. Try to insert a wooden cocktail stick. If it comes out clean, you can take the tin out of the oven and let it cool for at least 1 hour.
If the stick is very wet, keep cooking for another 10 minutes. Ovens are different, so the time varies from oven to oven.
You can take the caprese out of the tin, or leave it in it if you used a smart dish such as Le Creuset. Sprinkle some icing sugar on top and decorate with a few hazelnuts.
Enjoy the nice contrast between the intensity of the dark chocolate and the slight crunchiness of the hazelnuts. A very beautiful cake to make for those close to your heart.
Caprese alle nocciole is a great treat for a dinner party or the ideal treat for friends coming around for a nice afternoon cuppa. It is also a great one to make with your children. Plenty of easy stirring to be done by enthusiastic children:-D I used to be one of those, always first in line when it came to stirring ingredients. Who needs kitchen robots?!