Welcome to my Southern Italian food blog Coochinando (the English phonetic spelling to pronounce correctly the Italian word cucinando, which means cooking).
Watch this short video to find out more about Coochinando and the story behind it. I hope you are going to feel inspired, get cooking soon and share the love!
Coochinando in the press
I was featured in the Catholic Herald and I am a contributor for the Huffington Post
Below you can take a look at what I have published so far:
Awards
Coochinando was shortlisted as one of the 8 finalists of the UK Blog Awards!
Coochinando: what does it even mean?
Coochinando? What? It's been torture trying to think of a title for the blog. Coochinando is the English phonetic spelling to pronounce correctly the Italian word cucinando, which means cooking.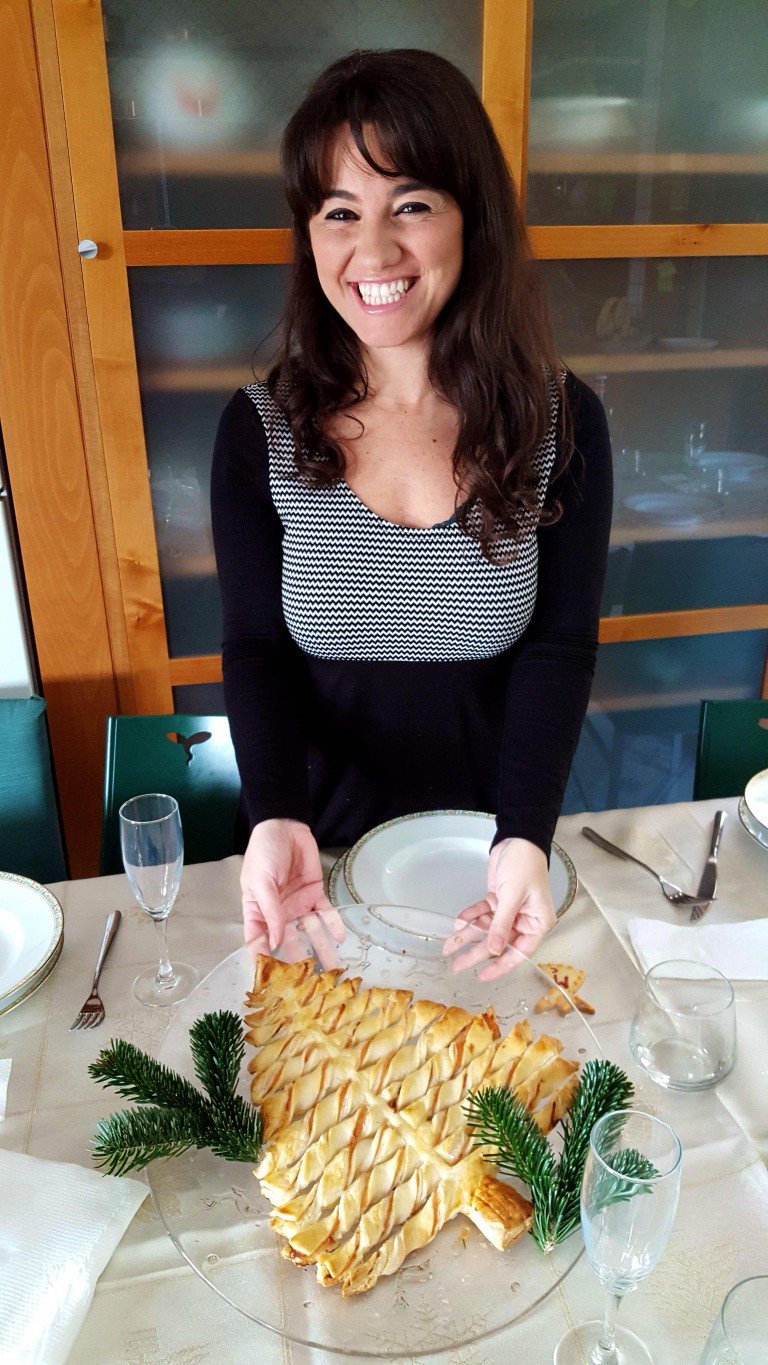 As my life is indeed a lot about cooking – learnt in southern Italy, and brought to London – I felt this title would be a suitable way to sum up the blog!
What is Coochinando about?
Coochinando is about giving something back to those who helped my husband George get through his illness.
"How?" I hear you say. By sharing 150 family recipes, which I am planning to collect and publish in a book to raise funds for two charities – Anthony Nolan and Bloodwise (formerly Leukaemia and Lymphoma Research) – that have done a huge amount to help save his life.
How can YOU help?
When the book is out, support my project and buy one copy or 1000:-) to help me raise funds to support the fight against blood cancers.
Meanwhile… you can:
Subscribe to email updates and ask your friends and family to do the same (make sure you activate your subscription via the link in the confirmation email you will receive):

Like Coochinando's Facebook page: the more the merrier to spread the word
Test the recipes and share them with your friends and family
Spread the word about my project when talking to your networks
Leave comments on the recipes I gradually post on the blog, on Coochinando's FB page or Instagram's account.
If cooking is not your cup of tea, you can consider signing up to Anthony Nolan register (aged 16-30) or DKMS' (30+) and become a potential life saver.
What is the story behind Coochinando?
Back in October 2013 my husband George relapsed with leukaemia. After five wonderful, healthy years since his first diagnosis in 2005, it felt like the world had fallen apart. Because the illness had after all proved itself resistant to the first lot of treatment, this time around the only hope to cure him was a bone marrow transplant, once he was in remission. You can check out George's inspiring blog, if you want to learn more about his perspective on life during and since his illness.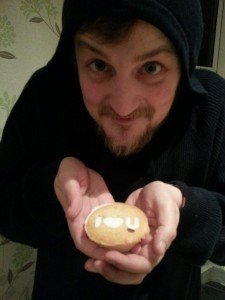 Unfortunately, the first line of treatment required to get him into remission did not work and he had to opt for a clinical trial, which, after gruelling treatment, worked! These trials happen thanks to research done and funded by charities such as Bloodwise. Once George was in remission, Anthony Nolan had found a great donor for him, which resulted in a successful transplant.
Nearly two years down the line, my gorgeous husband is slowly recovering and enjoying life.
He regularly volunteers and campaigns to make sure that charities like Anthony Nolan and Bloodwise receive as much support as possible to keep helping thousands of other people affected by blood cancer.
Coochinando and the book I am going to publish (as soon as I find suitable publishing options) are my way to say thank you and to give something back to these two fabulous charities. I am not sure how much I am going to be able to raise, but, working in the charity sector, I can assure you that every little makes a big difference.
Home-made cooking and post-transplant recovery
During George's illness and recovery, cooking played a big part in keeping me strong and focused, as well as able to make sure George would be spoilt and fed the most amazing food: the very least after all he was going through. Between being in isolation at first, and then having a very weak immune system, the number of things he could eat were limited and restaurants and public spaces were off limits.
So guess what? I made sure we would have romantic dates, Sunday lunches and barbecues with friends at home during the first critical three months after his transplant. Hand-made pasta and pizza, nutritious and tasty meals that were every bit as good as those offered in restaurants. Definitely flattering myself now…
Whatever he would fancy, I would make. I even made him an home made McChicken sandwich to satisfy a craving! The things you do for love… Apart from this little exception, we had lots and lots of Italian home-made food, lots of friends over and day by day he has gained strength, his immune system continues to grow and the days of restricted diets are history!
The meaning of cooking
Cooking is life: a way to take care of and spoil those I love, and to switch off from the noise of heavy daily thoughts or simply everyday stress. When I start worrying about things or negative thoughts cross my mind, I get cooking and all of a sudden I feel in control again.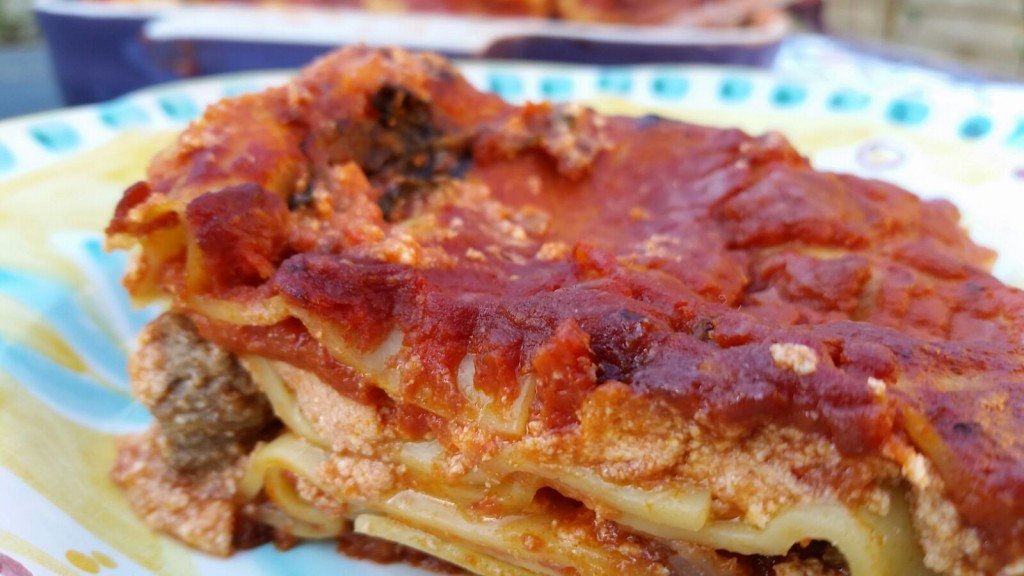 But above all, cooking is about celebrating some of the many joys of life: delicious, home-made food that brings people together and strengthens bonds.
Who is this blog for?
Anyone who is…
In love with Italian food

Keen to use some traditional and authentic Italian recipes used by over two generations

Just starting to approach cooking, or a confident cook, or anywhere in between

Excited about spoiling and seeing big smiles on the faces of those you adore after they had a mouthful of the food you cooked for them

A believer in the benefits of a healthy Mediterranean diet

Passionate about fresh and simple ingredients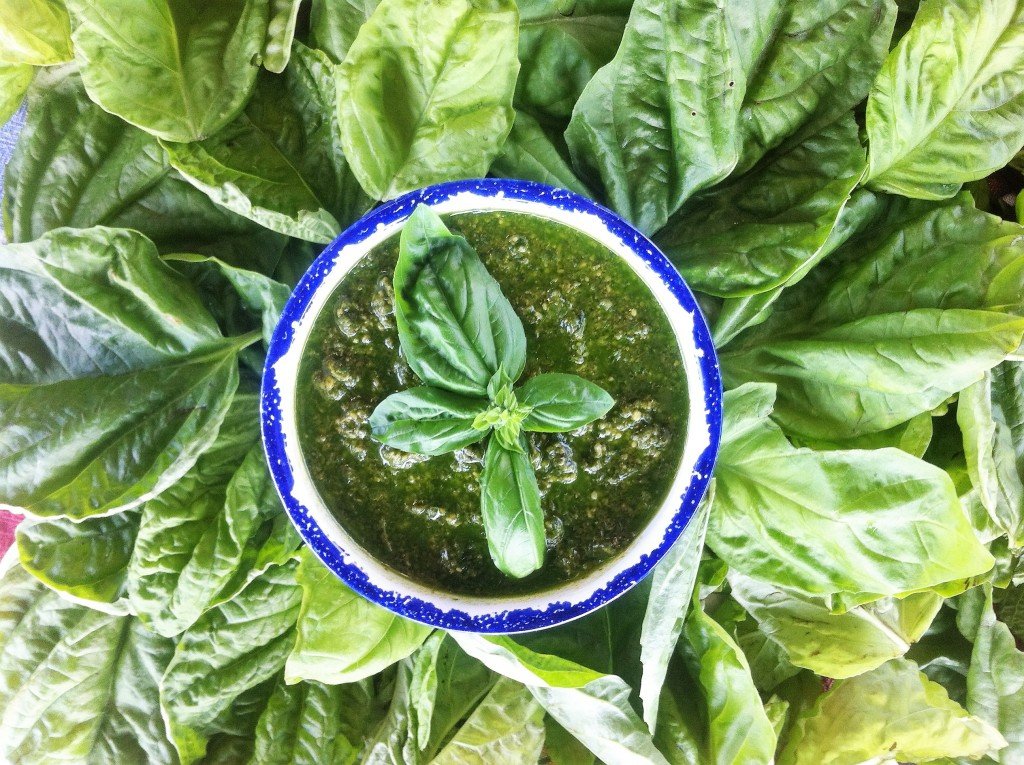 Ultimately, this blog is for anyone who is willing to give it a go. Because you don't need to attend expensive cooking training courses or to be able to afford expensive ingredients to make healthy and tasty food. All you need is some time, patience, a willingness to try, determination (there is nothing you cannot do) and the confidence to know that whatever is made with love can only taste like heaven! Get it wrong once? We all do sometimes… Try again and never lose confidence!